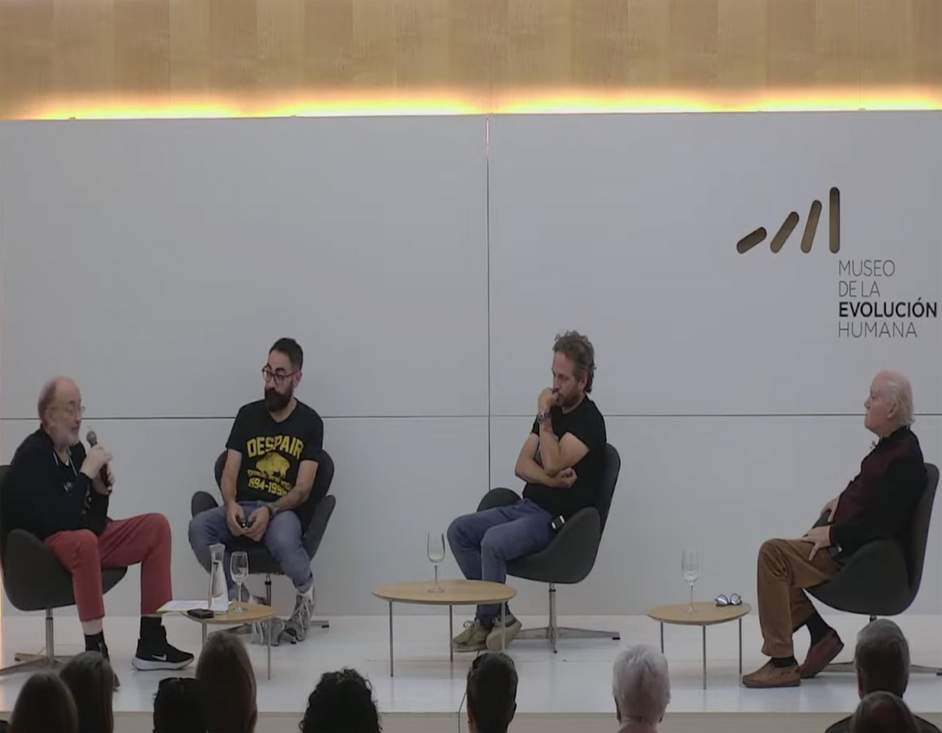 Media appearances
Video of the round table "Past and present of bison in the Sierra de Atapuerca"
With the participation of Antonio Rodríguez-Hidalgo, IPHES-CERCA researcher
Els bisons ocupen un lloc fonamental a la història d'Atapuerca. La seva presència és habitual en els jaciments pleistocens, especialment en el nivell de Gran Dolina TD10-2, denominat "llit d'ossos de bisó" ja que arriben al 99 per cent de les restes faunístiques trobades, cosa que sembla identificar el cas més antic de caça comunal especialitzada en bisons. A Paleolític Vivo es pot visitar el bisó europeu, una espècie en perill d'extinció.
Antonio Rodríguez Hidalgo, de l'equip de recerca d'Atapuerca, Eduardo Cerda, director de Paleolítico Vivo i Cristino Díez, conegut escultor burgalès i autor de l'expo 'Animalia. Fauna en hierro', donen el seu punt de vista respecte als bisons i el seu interès paleontològic, de conservació i de representació plàstica.