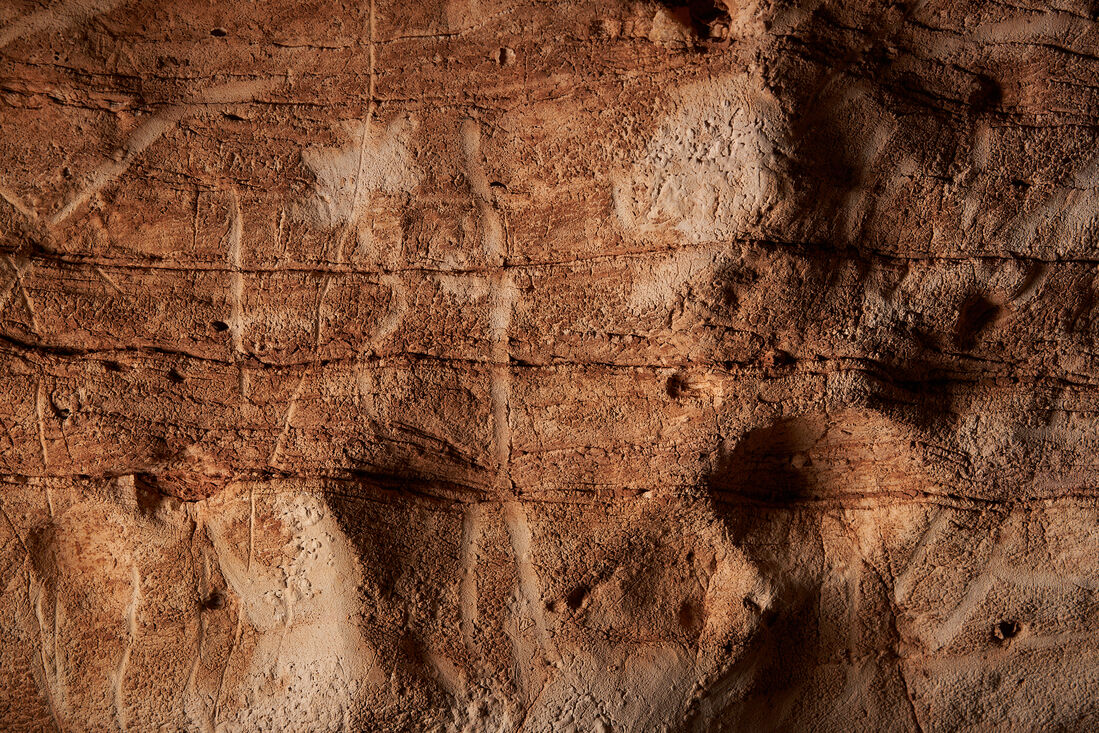 News
Prehistoric engravings 'Cova de la Vila" cave discovered in Tarragona (La Febró, Catalonia, Spain)
Today, authorities have unveiled Cova de la Vila prehistoric engravings in an act open to media.
Cova de la Vida cave (La Febró, Catalonia, Spain) contains a 8-meter long panel composed of 5 different layers with hundreds of post-palaeolithic engravings.
This composition is one of the most significant and well preserved post-palaeolithic ensembles from the Mediterranean Arc
According to specialist Ramón Viñas (IPHES-CERCA) this mural represents the cosmovision of first farmer societies during the calcolithic-bronze age (i.e. 5000 to 3000 years ago).
The engravings were discovered on 13th May 2021 by a group of three speleologists and have been preliminarly studied by archaeologists and palaeontologists from IPHES-CERCA research centre (Tarragona).
Due to its exceptionality and singularity, Cova de la Vila has been given the distintion of 'Bé Cultural d'Interès Nacional (BCIN)', i.e. a national monument worth preserving.